La Casa
The house is at the end of a narrow village street, « il vicolo », between ancient walls, accessible only by foot. Your car will be parked 200m. away at the top of the path. If your arms don't need the exercise, there is a trolley available for your luggage.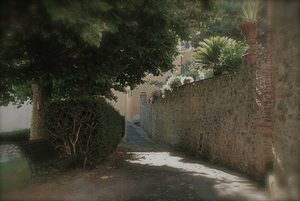 You will be amazed, as the gate opens, by the large sunlit garden overlooking smooth hills covered in undulating green vineyards.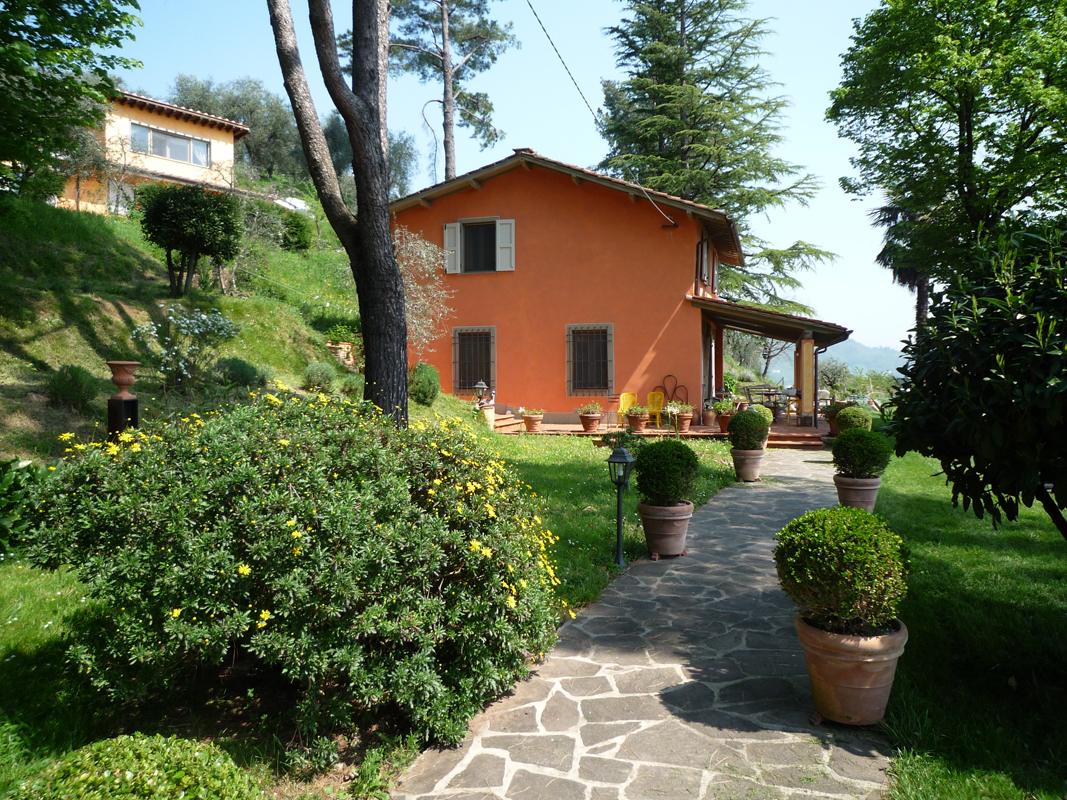 « La Casa » (up to 8 people)
The pink-orange house is surrounded by a vast terrace with terracotta pots overflowing with geraniums and has a columned veranda for al fresco dining. From here, there is direct access to the private pool.
Enter the house through the large kitchen. The big table can seat 12 people, on the ground floor, there is also a comfortable sitting room with a fireplace, a bathroom and a utility room.
On the first floor, there are 4 bedrooms and 2 bathrooms, all the rooms have a beautiful view including one, with a terrace overlooking the hills
EQUIPEMENT
The following are at your disposal...
Fridge, gas cooker, electric oven, toaster, dishwasher, washing machine, 2 TV sets, Hi-fi, barbecue, garden furniture, bed-linen, bath and kitchen towels.
...and here are the accommodation details!
Bedroom 1 : Queen size bed (160 X 190)
Bedroom 2 : Queen size bed (160 X 190)
Bedroom 3 : 2 Twin beds ( 90 X190 )
Bedroom 4 : 1 Large single bed (120 X190)