La Casina
The house is at the end of a narrow village street, « il vicolo », between ancient walls, accessible only by foot. Your car will be parked 200m. away at the top of the path. If your arms don't need the exercise, there is a trolley available for your luggage.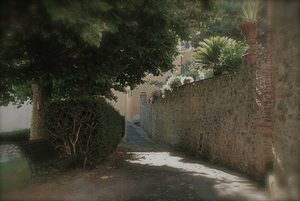 You will be amazed, as the gate opens, by the large sunlit garden overlooking smooth hills covered in undulating green vineyards.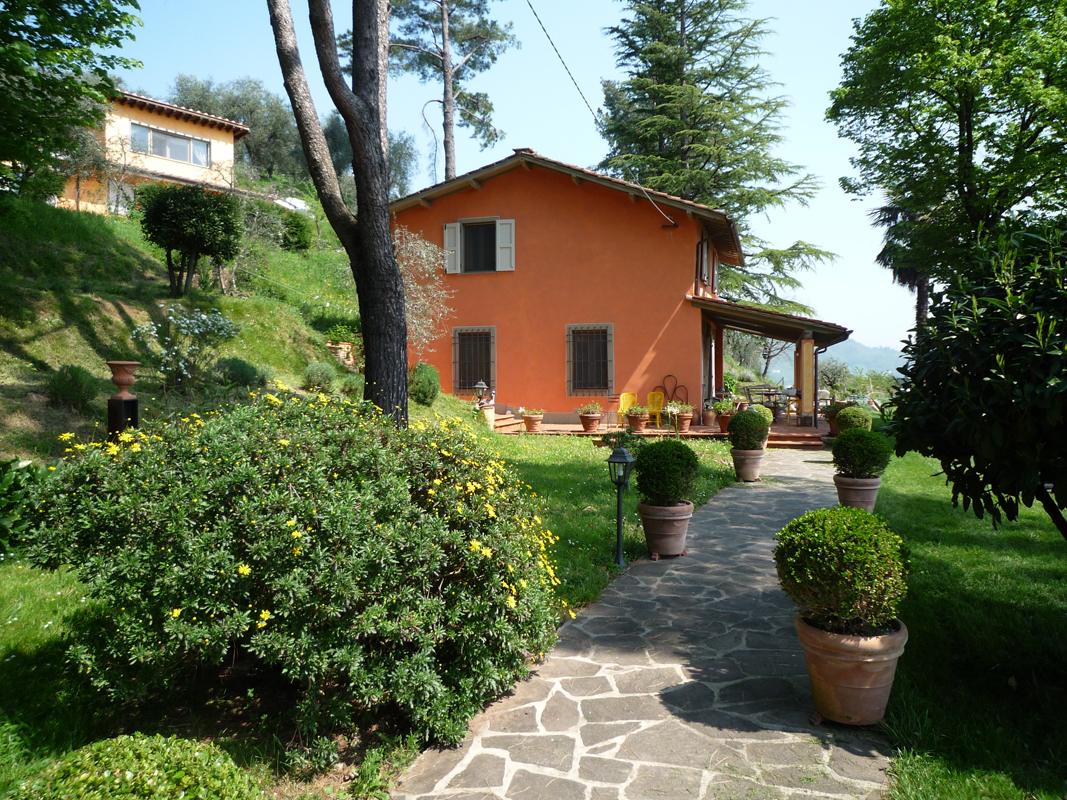 « La Casina » (up to 4 people)
Situated 50m. above « La Casa », immersed in the olive grove, « La Casina » is totally independent. It has its own private entrance, its own secluded garden and access to the pool.
Vast sun-awnings allow you to have your meals outside, on the big stone-mosaic table, or relax on the terrace out of the sun. Step inside into the living area, the pretty colourwashed kitchen will immediately catch your eye, separated from the living area by a French bistrot counter. The comfortable sofa-bed sleeps 2, the bathroom is also on the same floor. At the top of the steps, the large bedroom has twin beds, 2 wardrobes and an area for your luggage.